About Tony Montoya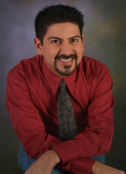 As an Exclusive Buyer's Agent in western NC, I proudly offer my Clients 100%, undivided loyalty assisting them with identifying and evaluating properties, negotiating price and terms, obtaining financing, arranging inspections, and more. As a true Buyer's advocate, I do not accept property listings to sell, so no dual/designated agency situations will arise which may cause you discomfort. Although the scope of my services includes the western North Carolina mountain region, I am also trained and experienced in conducting International transactions.
My name is Tony Montoya and I am the Founder and CEO of CabinQuest, Inc. Simply put, my reason for being is to assist our Clients in acquiring their ideal property under the best possible terms, in the least amount of time, and with the fewest possible hassles. That's what I'm about. When you're ready to discuss the benefits of having an Exclusive Buyer's Broker advocate for you, please feel free to contact me any time.
Credentials

Member of the National Association of REALTORS

The National Association of REALTORS© defines a Resort Specialist as a real estate practitioner who facilitates the buying, selling or management of properties for investment, development, retirement or second homes in a resort, recreational and/or vacation destination. To date, out of approximately 1.4 million REALTORS©, less than 200 individuals worldwide have been awarded this coveted designation - I was awarded certificate #41 in June of 2006.